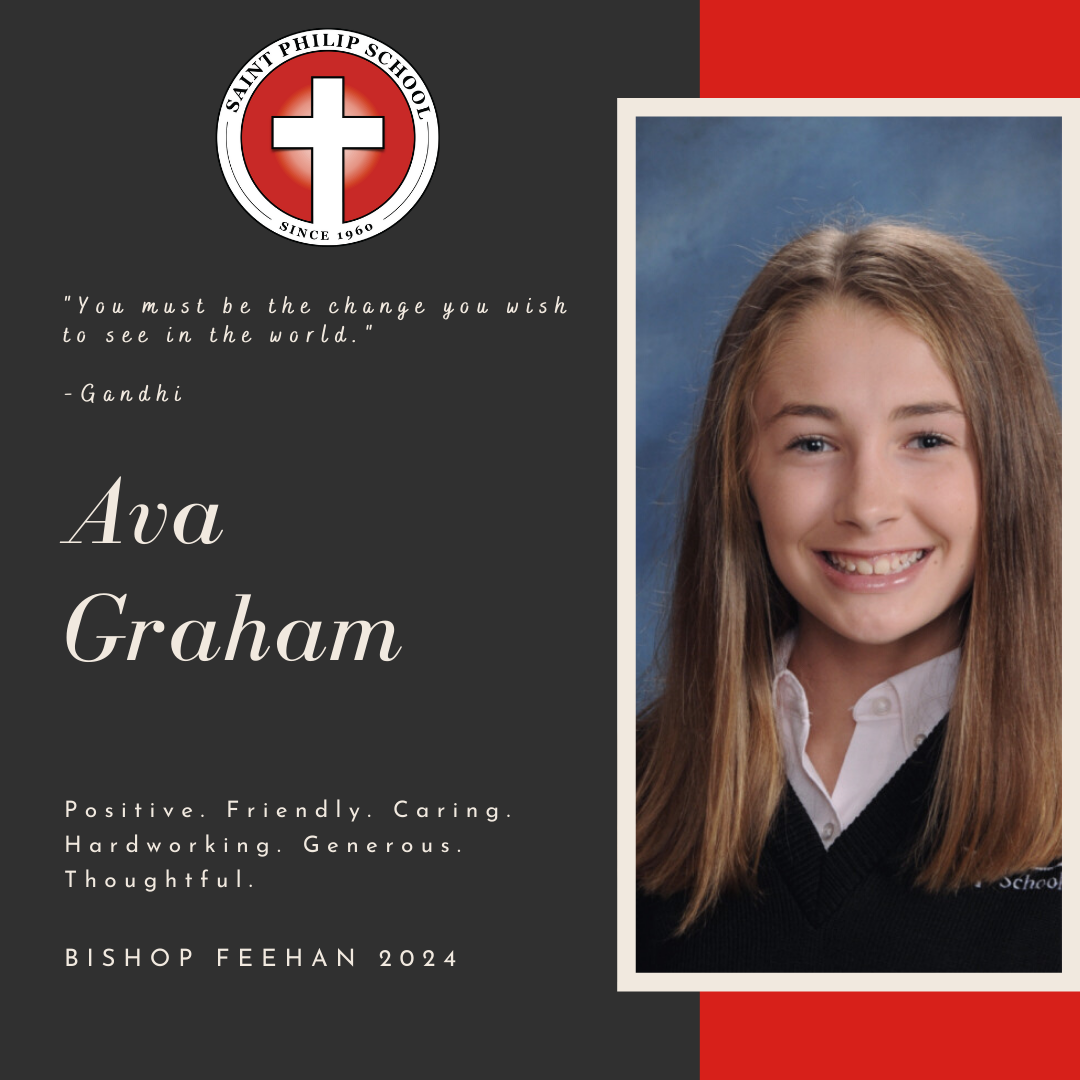 Q & A!
Q: How many years have you been a student at SPS?
A: Ten.
Q: What is your favorite saying from any SPS staff member?
A: "Luke, step away from the staple gun!" – Miss Burt
Q: What school activities did you participate in this year?
A: Basketball, Tennis, Cross Country, Chorus, Drama, Yearbook Club,
National Junior Honor Society, Student Council, Club Sandwich, Student Ambassador.
Q: What is one school memory that stands out in your mind?
A: All the science class memories.
Q: What do you consider your most impactful 'Cardinal Lesson'?
A: If I really want something, I need to work hard toward that goal and God will always be watching over me.
Q: What do you want to be when you 'grow up'?
A: A General Surgeon.