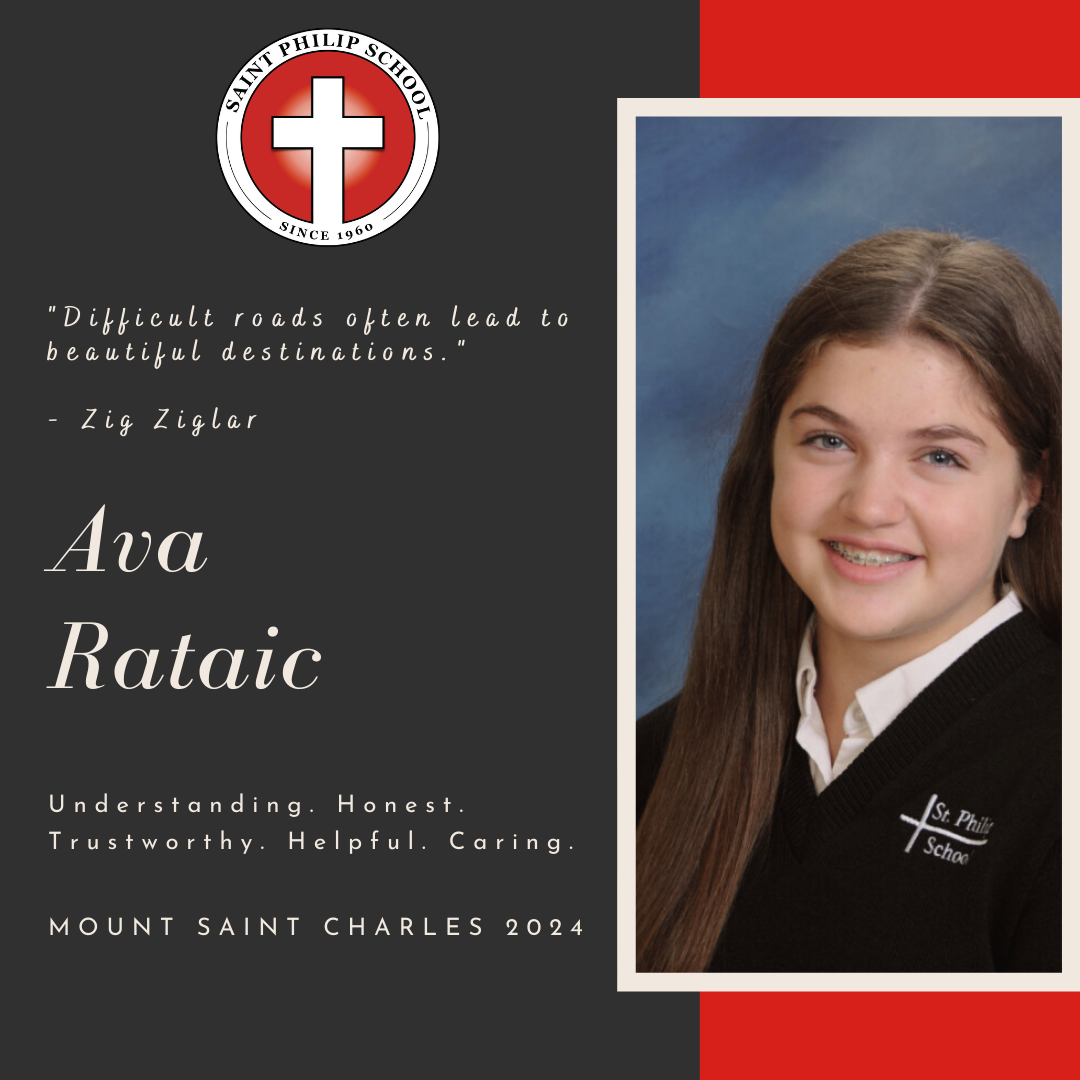 Q & A!
Q: How many years have you been an SPS student?
A: Nine.
Q: What is one school memory that stands out in your mind?
A: My favorite memory at SPS is from this year's Father/Daughter Dance. During the 8th grade song, we all huddled in a circle and shared memories and funny moments from our time together. All the girls, Little Cardinals through 7th grade, held hands in a big circle around us. We were so happy. It was just the best!
Q: If you were to come back to Saint Philip in 10 years, what would you hope hadn't changed?
A: I hope there would still be all of the great middle school classes that we got to take together and I'd hope the teachers were still the same! Also, I'd love to see that the activities and sports were still available because they were so much fun and really helped us grow a lot.
Q: What school activities did you participate in this year?
A: National Junior Honor Society and Student Ambassador.
Q: What do you consider your most impactful 'Cardinal Lesson'?
A: Choose what is the right thing to do, not what is the easy thing to do. Be a leader, not a follower.
Q: What do you want to be when you 'grow up'?
A: I want to be a college professor or do something in either law or business.