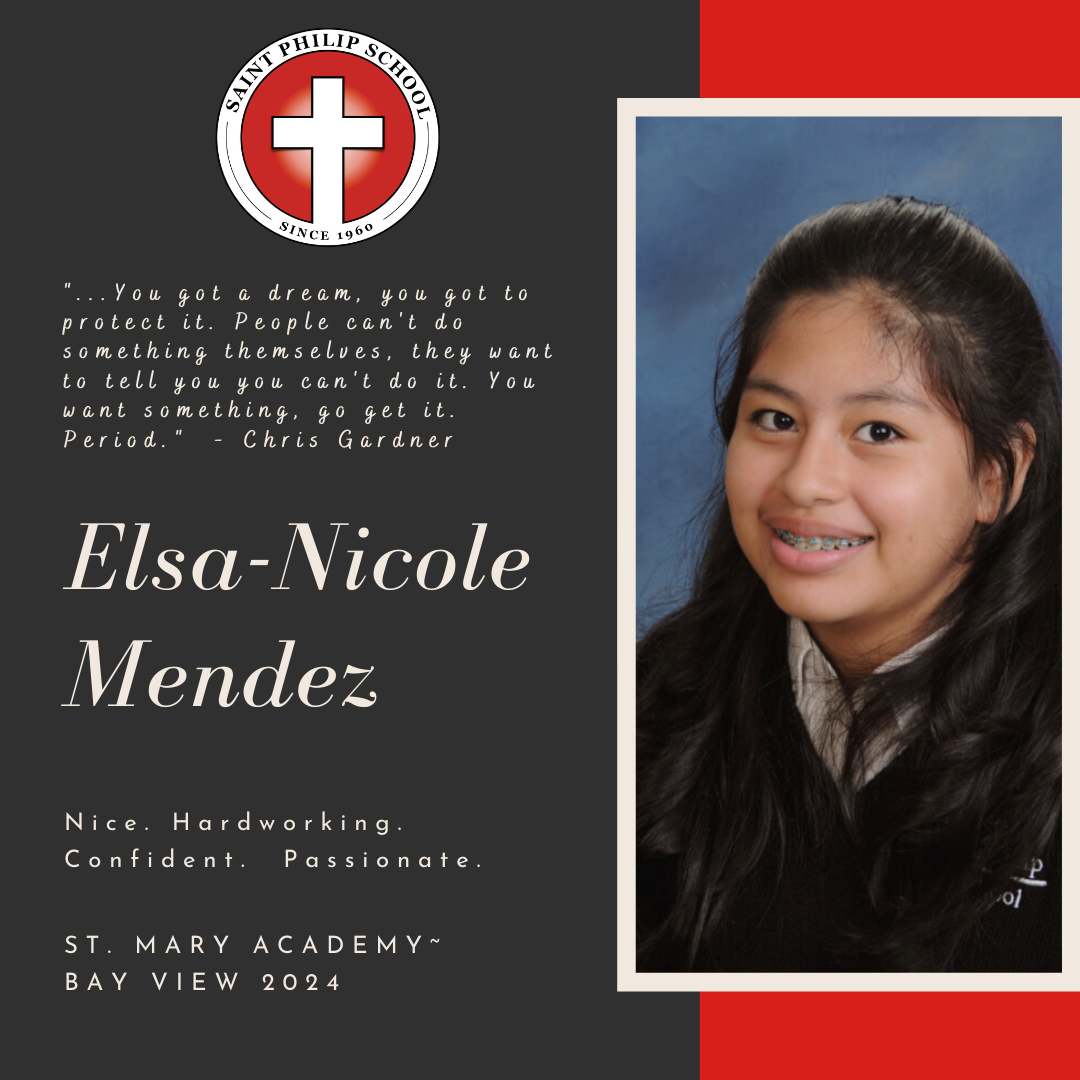 Q & A!
Q: How many years have you been an SPS student?
A: Three.
Q: What is one school memory that stands out in your mind?
A: Being in Miss Burt's Language Arts class and listening to her tell these funny stories about herself that would make us just bust out laughing!
Q: If you were to come back to Saint Philip in 10 years, what would you hope hadn't changed?
A: The teachers!
Q: What was your favorite Saint Philip School Field Trip?
A: The Museum of Science.
Q: What do you consider your most impactful 'Cardinal Lesson'?
A: God is always with you.
Q: What do you want to be when you 'grow up'?
A: A Lawyer.