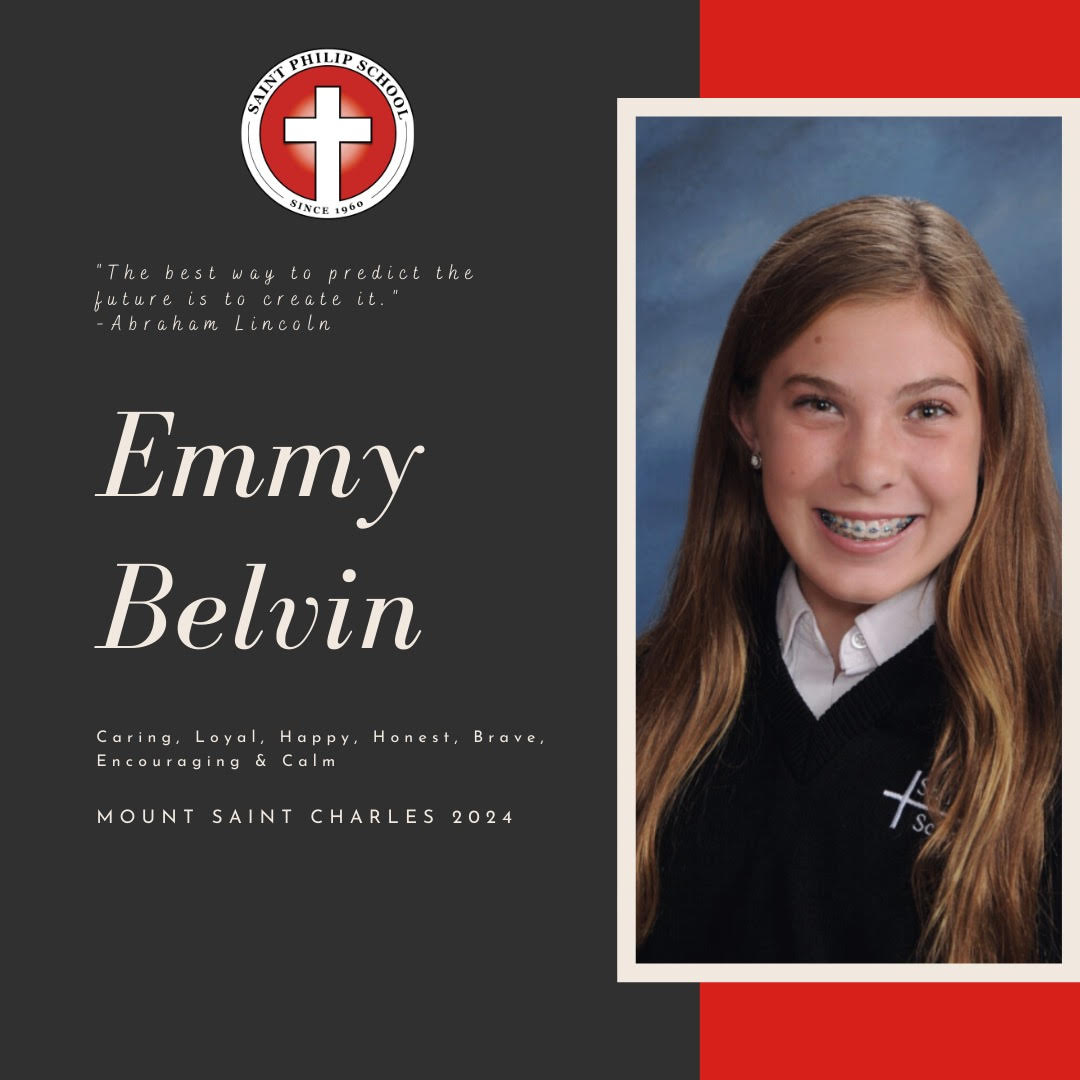 Q & A!
Q: How many years have you been a student at SPS?
A: Ten
Q: What is one school memory that stands out in your mind?
A: 6th grade field day…I was finally in Middle School. It was so fun to play lots of games with my friends. It was the highlight of my year!
Q: What is your favorite saying from any SPS staff member?
A: "Man o' Man o' Shevitz" – Mrs. Dickinson
Q: If you were to come back to Saint Philip in 10 years, what would you hope hadn't changed?
A: The 'Buddy' program
Q: What do you consider your most impactful 'Cardinal Lesson'?
A: Everyone has something amazing to offer the world.
Q: What do you want to be when you 'grow up'?
A: A marine biologist