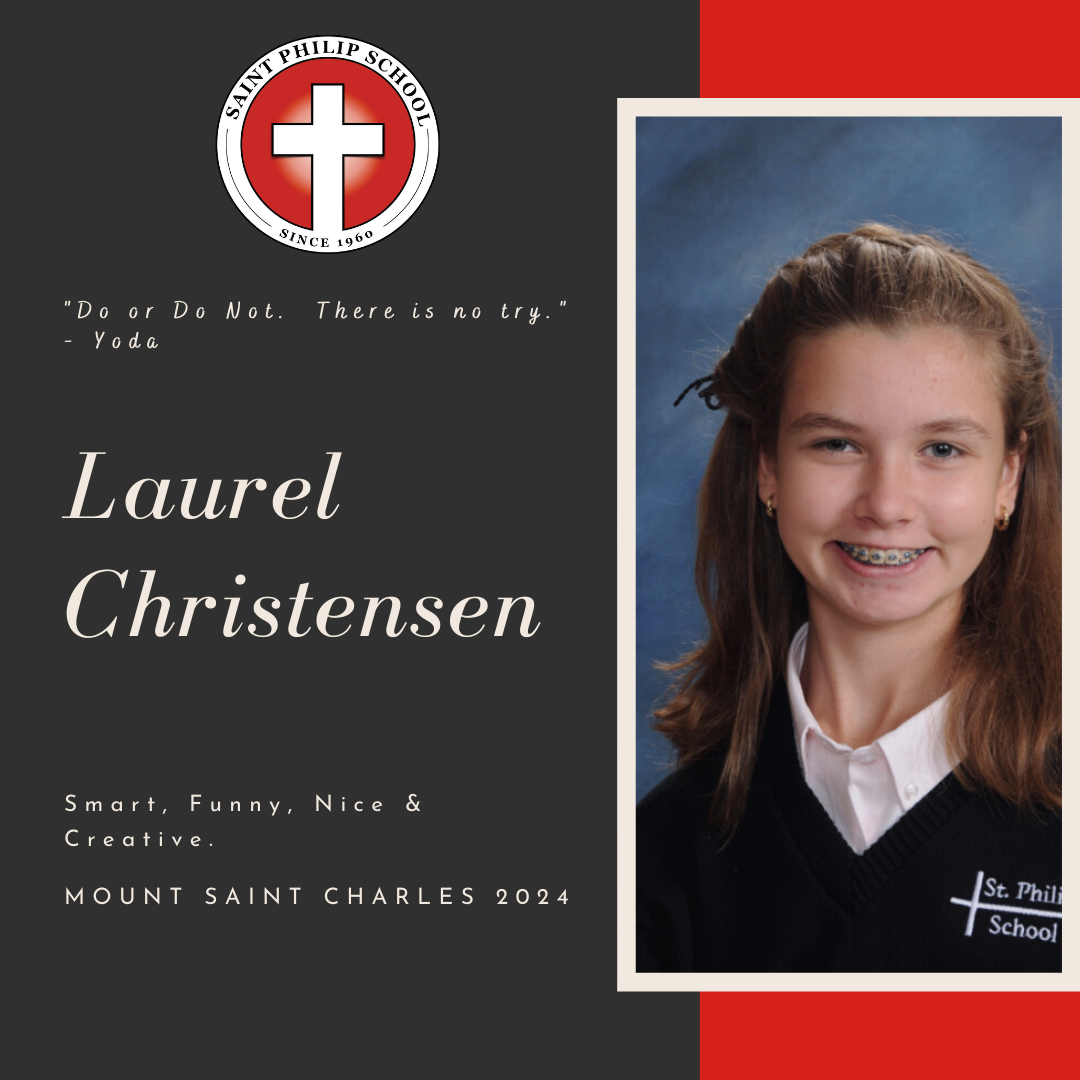 Q & A!
Q: How many years have you been an SPS student?
A: Ten.
Q: What is one school memory that stands out in your mind?
A: When I was in Kindergarten, I was such a rebel…during naptime, instead of sleeping, I would put my nap pad on the ground right next to a crate of books and read through the light filtering in through the partially shaded windows!
Q: If you were to come back to Saint Philip in 10 years, what would you hoped hadn't changed?
A: I'd hope there is still a tennis team, math games on the last day before a vacation, and middle school 'recess' at the end of lunch.
Q: What school activities did you participate in this year?
A: Drama, tennis, cross country, club sandwich and spelling bee.
Q: What do you consider your most impactful 'Cardinal Lesson'?
A: I learned that procrastinating does not work because then you forget to do assignments or you're up until midnight doing them! (example: 7th Grade Science Fair!)
Q: What do you want to be when you 'grow up'?
A: An orthodontist.