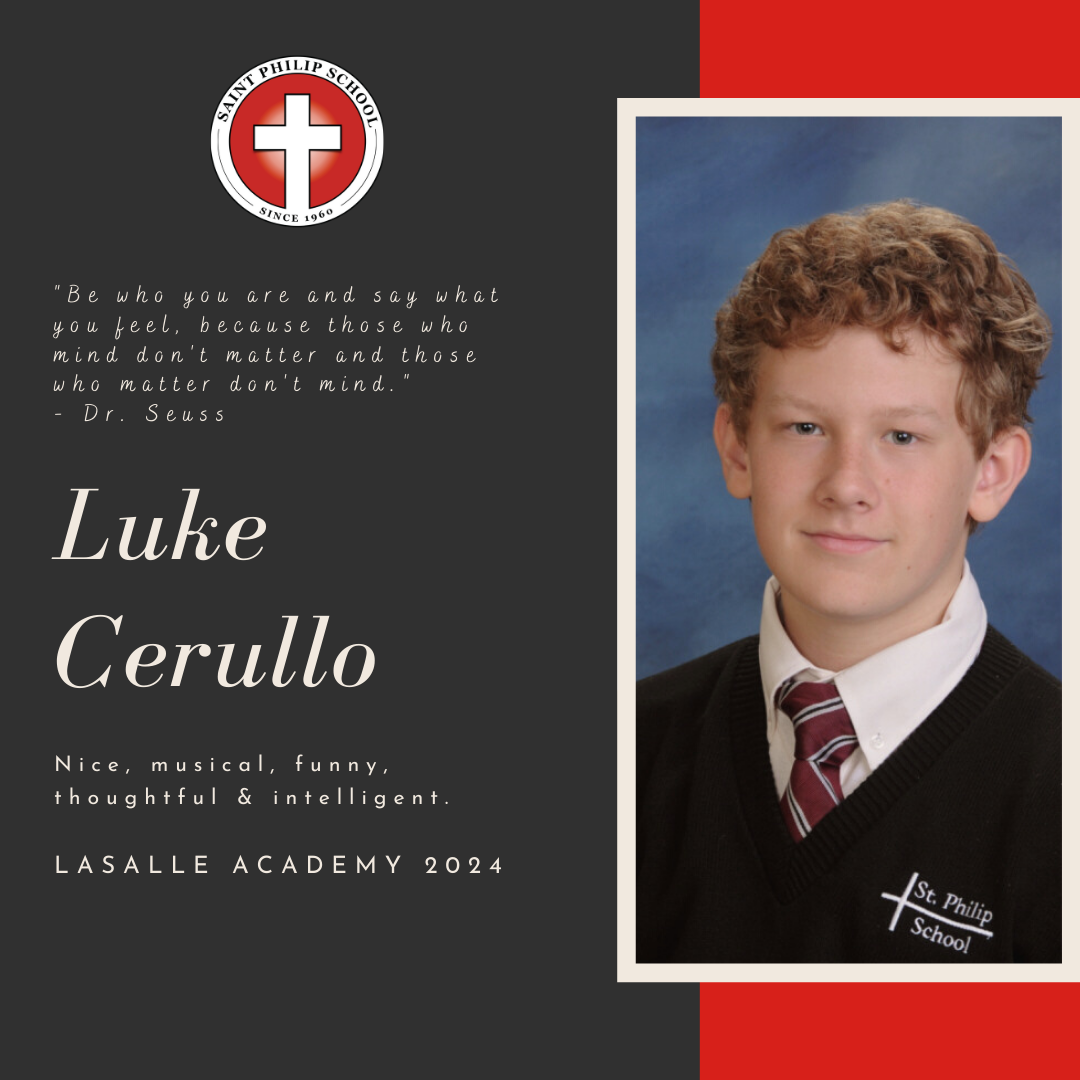 Q & A!
Q: How many years have you been a student at SPS?
A: Eight.
Q: What was your favorite Saint Philip School field trip?
A: The Catholic Youth Conference in 6th grade.
Q: What school activities did you participate in this year?
A: Tennis and National Junior Honor Society.
Q: What is your favorite food from the cafeteria?
A: Cheez-Its
Q: What do you consider your most impactful 'Cardinal Lesson'?
A: Learning the virtue of Temperance.
Q: What do you want to be when you 'grow up'?
A: A musician.