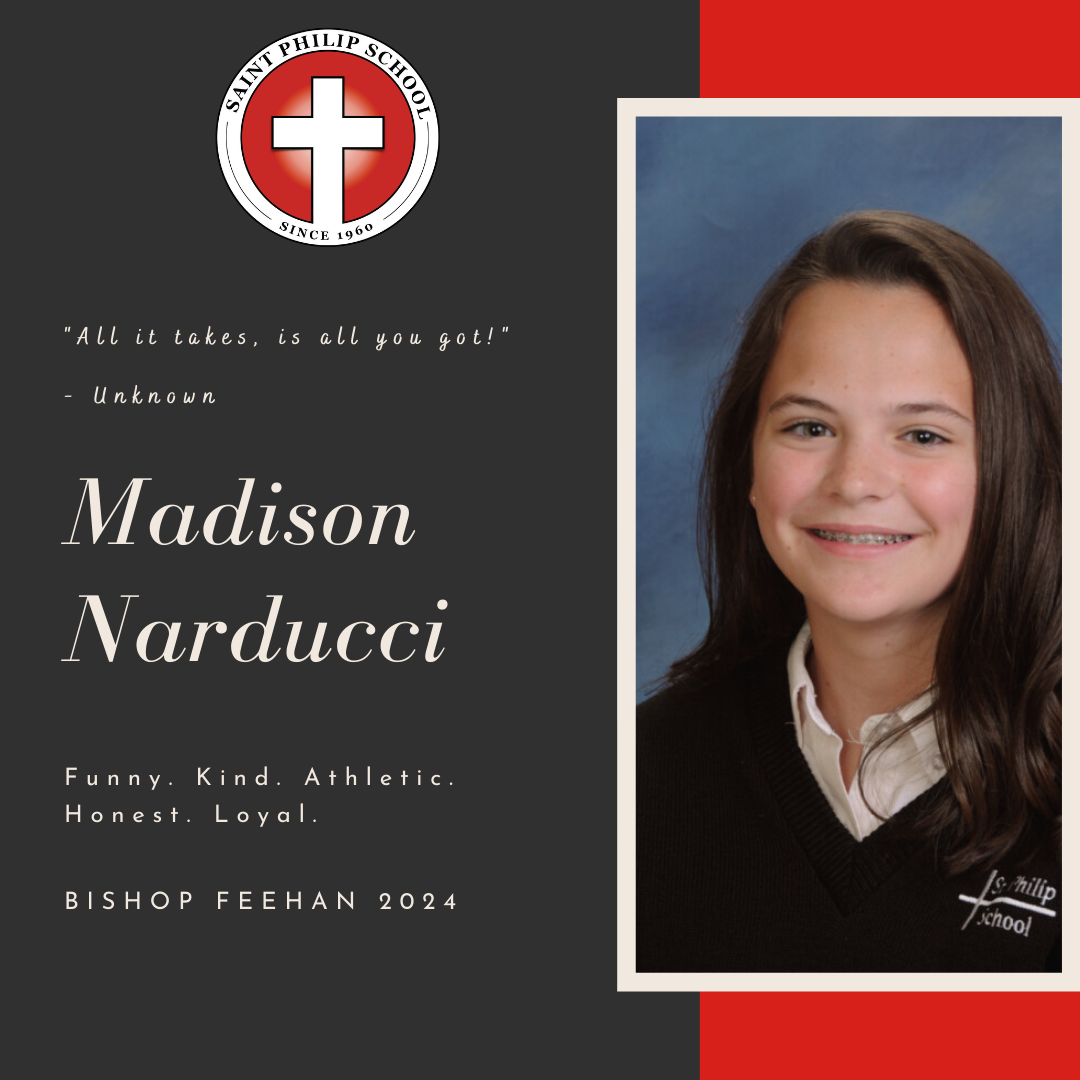 Q & A!
Q: How many years have you been an SPS student?
A: Ten.
Q: What is your favorite saying from any SPS staff member?
A: "Children, play nicely." – Mrs. Venter
Q: What was your favorite Saint Philip School Field Trip?
A: Old Slater Mill in 4th Grade.
Q: What school activities did you participate in at Saint Philip?
A: Soccer, Basketball, Chorus, Volleyball, Tennis, Cross Country, Band, Drama, Club Sandwich, National Junior Honor Society, Student Ambassador and President of the Student Council.
Q: What do you consider your most impactful 'Cardinal Lesson'?
A: Live your life virtuously.
Q: What do you want to be when you 'grow up'?
A: Chef, Veterinarian, Professional Athlete, Physical Trainer or Athletic Trainer.