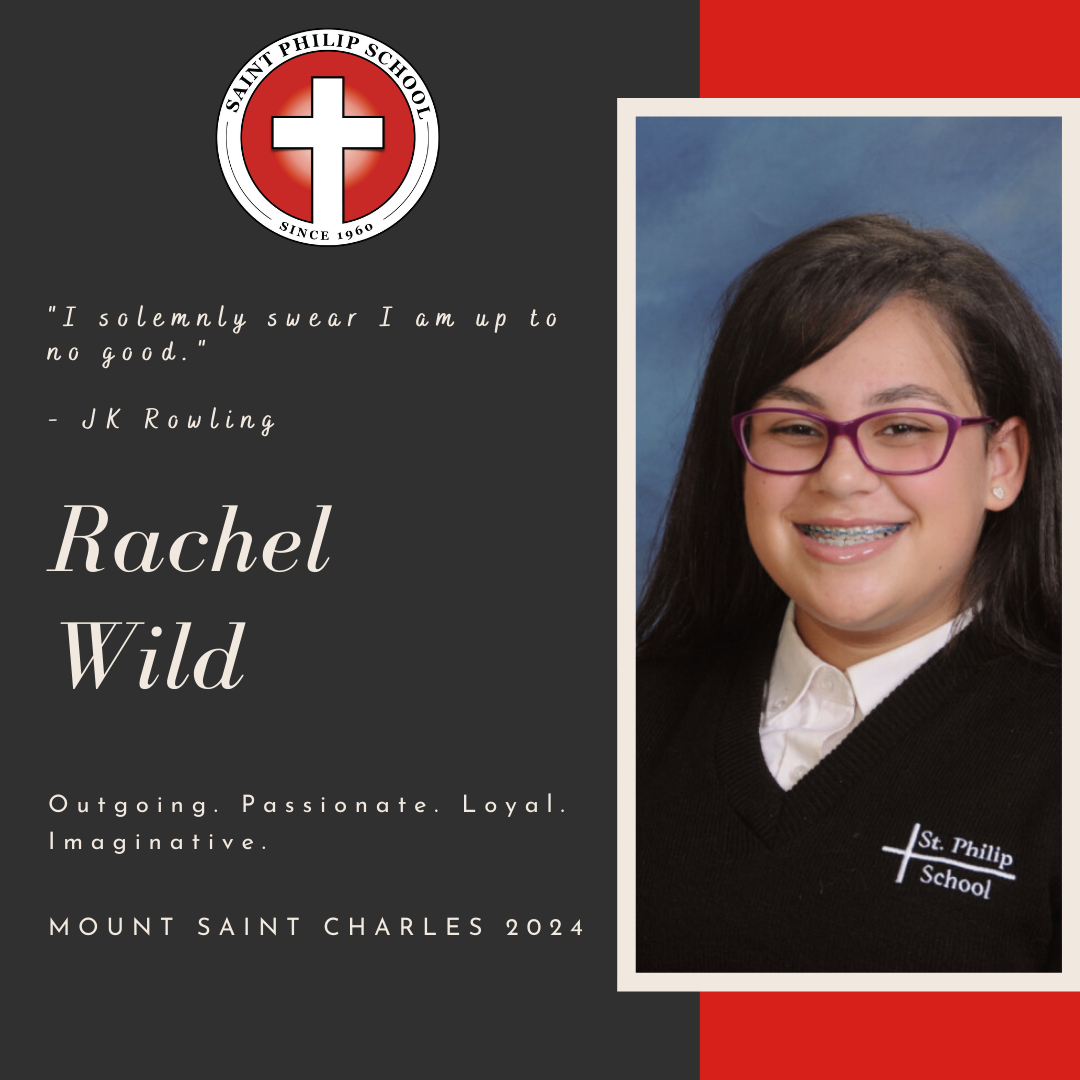 Q & A!
Q: How many years have you been an SPS student?
A: Seven.
Q: What is one school memory that stands out in your mind?
A: I can't pick just one. I will always remember the friends I have made and treasure every memory.
Q: If you were to come back to Saint Philip in 10 years, what would you hope hadn't changed?
A: I'd hope the cooking elective was still a course option in the Middle School.
Q: What is your favorite food from the cafeteria?
A: KFC potato wedges.
Q: What do you consider your most impactful 'Cardinal Lesson'?
A: Hard work WORKS.
Q: What do you want to be when you 'grow up'?
A: A photographer or an actress.