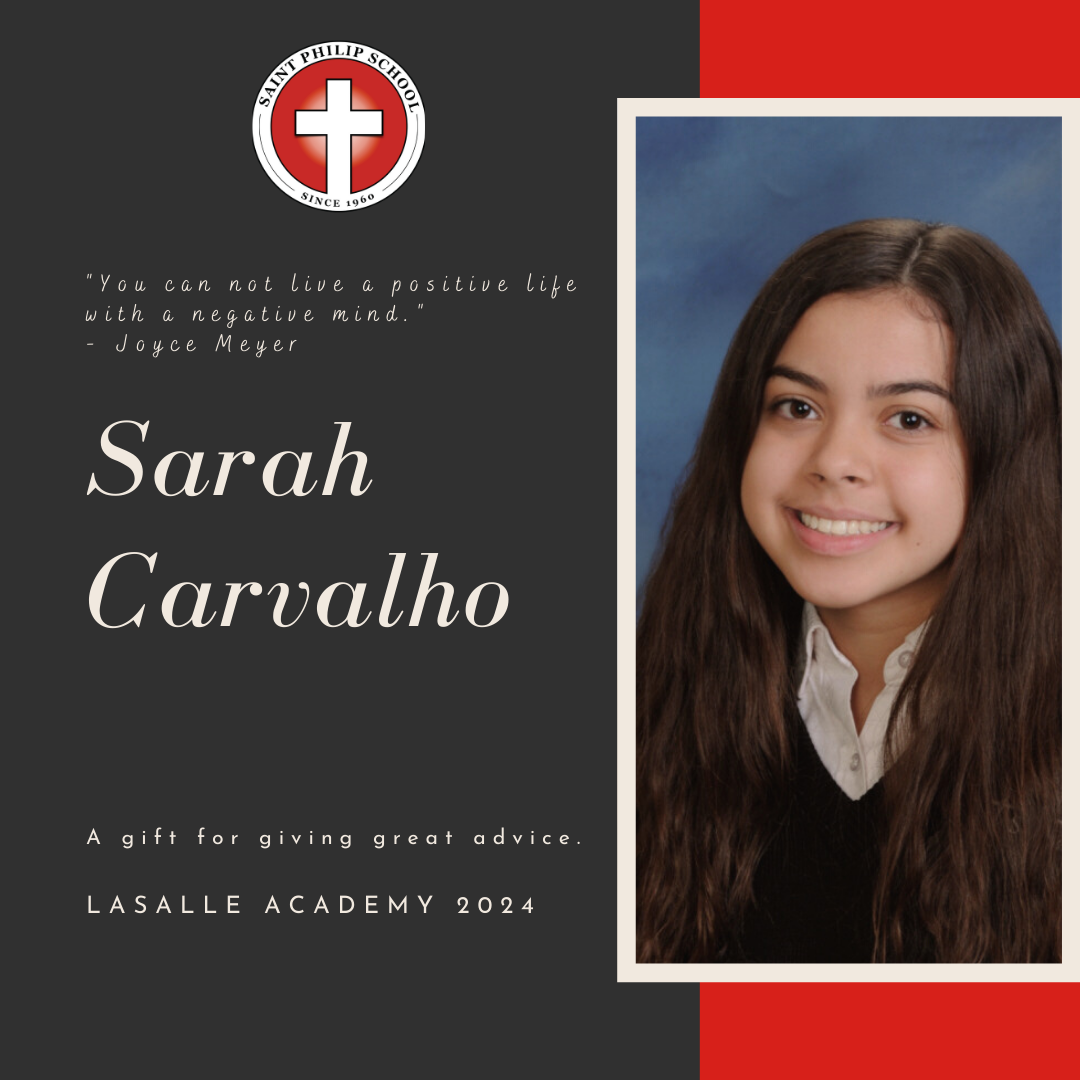 Q & A!
Q: How many years have you been a student at SPS?
A: Three.
Q: What is one school memory that stands out in your mind?
A: Playing the board games we made in Language Arts.
Q: What is your favorite food from the cafeteria?
A: Ice Cream.
Q: If you were to come back to Saint Philip in 10 years, what would you hope hadn't changed?
A: 6th, 7th and 8th grade still having some classes together.
Q: What do you consider your most impactful 'Cardinal Lesson'?
A: Learning about the Cardinal Virtues.
Q: What do you want to be when you 'grow up'?
A: A therapist.