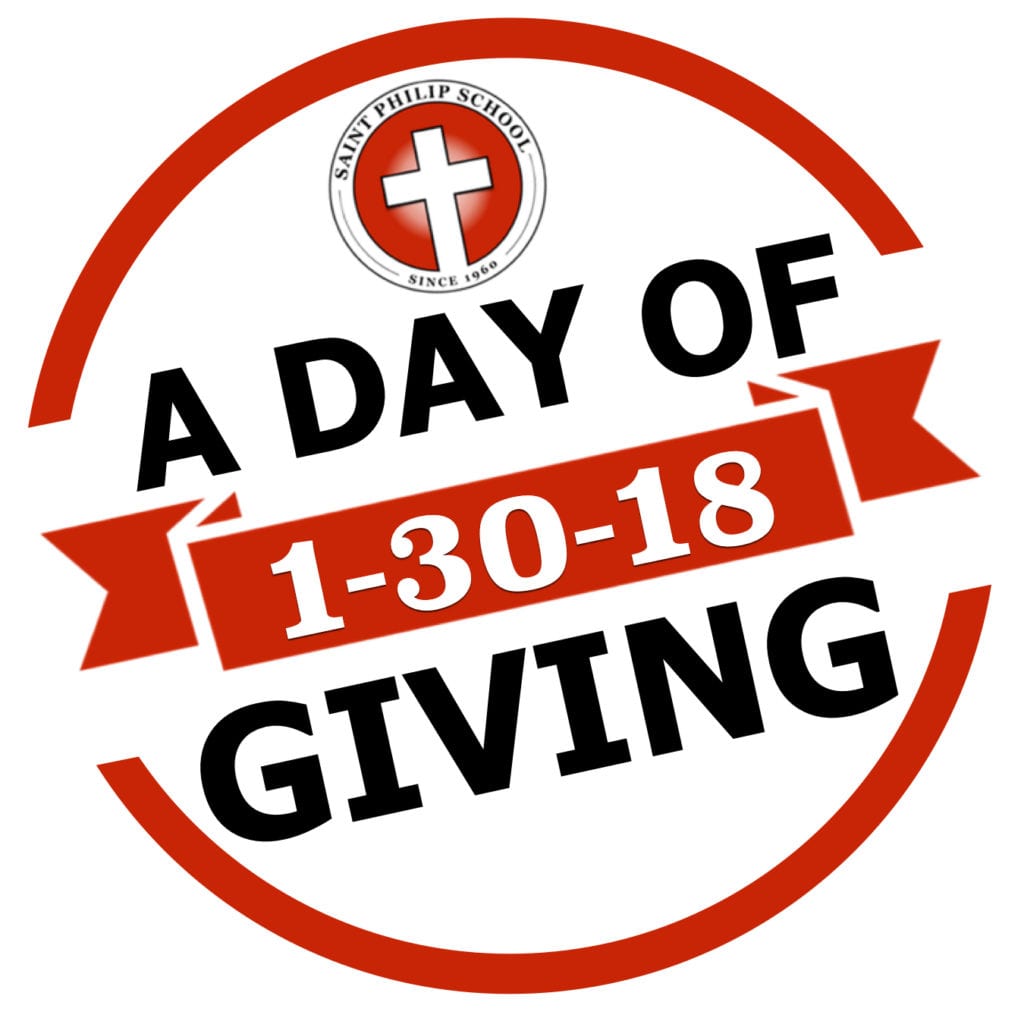 Saint Philip School is pleased to announce that we will be participating in the national online giving campaign:
"Many Gifts, One Nation: A Day of Giving to Catholic Schools".  
Countless people in our country have been blessed by the many gifts of Catholic schools, and have carried with them what they have learned and witnessed.  Because ensuring financial vitality in Catholic schools is essential to their future growth and sustainability, this day of giving offers the opportunity to ask alumni, parish and school families, and friends of Saint Philip to give back to our school, which continues to bless them with these gifts.
Saint Philip School's Day of Giving will begin on Tuesday, January 30th at 9:00 a.m. EST.  To support our mission with your donation, please visit our website, www.stphilipschool.com on 1/30/18.  We truly appreciate your generosity and support as we seek to provide a 21st century learning environment with the latest technology, best resources, and most qualified educators. 
Thank you!