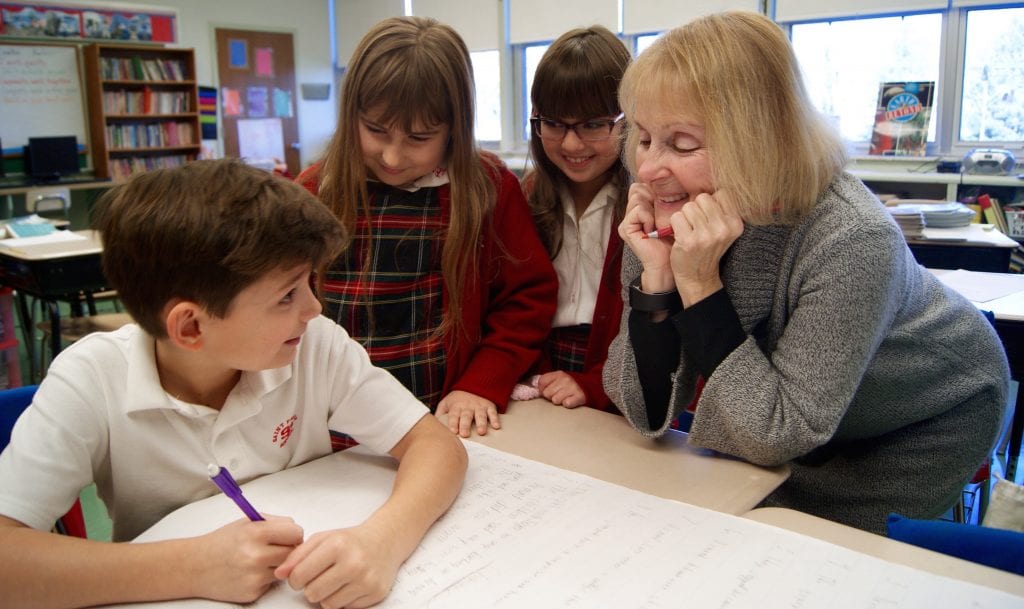 The Saint Philip School Academic Support Program's purpose is to collaborate and support classroom teachers with the creation and/or implementation of accommodations for their students within the general classroom environment and grade level curriculum.  
We acknowledge that students learn at different rates and have different learning styles, and feel strongly that all students are to be educated alongside their school aged peers in an inclusive classroom setting to the greatest extent possible.   The goal of the program is to provide team-based supports that will meet individual educational needs and allow for school success within the context of the classroom curriculum.
Our Academic Support Team (AST) is comprised of a team of teachers who have experience in Special Education, the Speech and Language Pathologist, the Child Psychologist from the local education agency, and the classroom teacher.  The team meets regularly to determine appropriate interventions to aid in student success.  If a student still faces challenges after interventions have been utilized for a period of time, the team then offers guidance to families in exploring the appropriateness and availability of state and city/town resources.  Our Director of Student Programs will assist any parents who have  academic concerns through the Academic Support process.

Additionally, the Reading Support program at Saint Philip School offers support to teachers and students during Language Arts instruction.  It provides help for students who need extra assistance with the skills necessary to read at their grade level in addition to providing additional challenges for students reading above grade level expectations.  The program utilizes skill-based instruction as needed, using letter identification and formation exercises, guided and shared reading time, integration of word and story meaning, structure and visual cues, comprehension development, interactive writing, and other developmental strategies.  This instruction is implemented in small guided reading groups and literature circles.