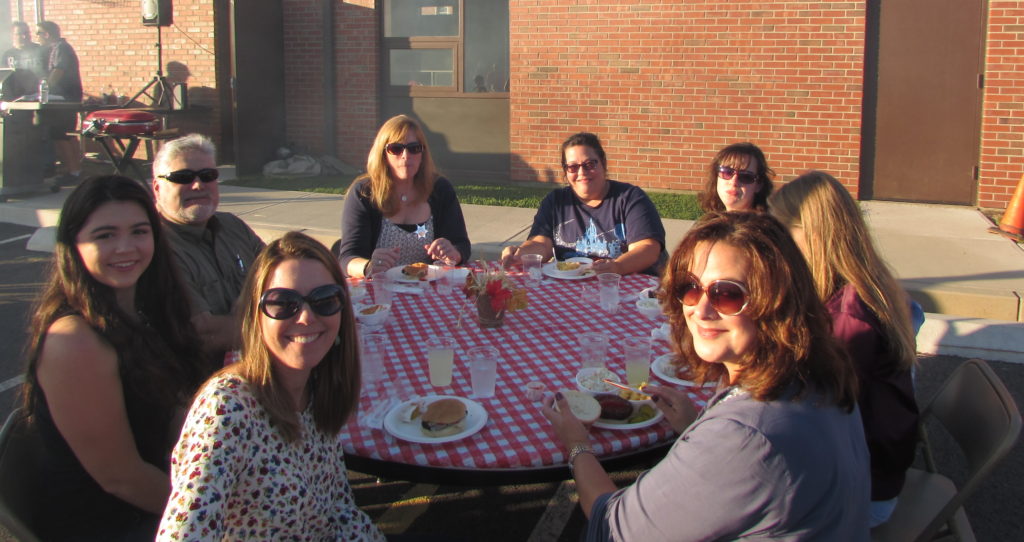 At Saint Philip School, we believe that the education of students is a partnership between the school and the parents. Parents are an important part of the Saint Philip School community.
Volunteerism is high and the number of parents actively involved in the Cardinals Club continues to grow each year. The school's library, room parent, and lunch programs benefit greatly from their dedication and commitment. As chaperones for field trips and school socials, parents and grandparents enhance the educational and social experiences of all.
Family gatherings, father/daughter and mother/son evenings, bowling outings, and fundraising events are but a few of the many activities sponsored by the Cardinals Club each year.Meetings are held one evening each month starting in September and ending in June.  Please refer to your school calendar for exact dates. All parents are invited to attend and to share their time, talent, and treasure for the benefit of the school community.
2017-2018 Cardinals Club-Sponsored Events
Below is a list of events and dates of all the activities that the Cardinals Club is sponsoring this year. The success of these events depend upon committees made up of parent volunteers. If you are interested in volunteering, for an event or would like more information, please contact the Cardinals Club at: cardinalsclub@stphilipschool.com
New Family Welcome
After the Bell
Back to School BBQ
Walk-A-Thon
Halloween Spooktacular
Cookies with Santa  
Santa's Secret Shoppe
Wine Tasting
Catholic Schools Week
Mother-Son Event
Father-Daughter Dance
Easter Egg Hunt
Club 50 Dinner-Dance Banquet
Teacher Appreciation Week
Field Day
2017 – 2018 Cardinals Club Leadership
Vice President  – Melanie Cerullo
Treasurer – Amanda Rianna
Secretary – Kate Raspallo
Hospitality – Lisa Rataic
Room Parent Liaison – Dana Buckley
School Liaison – Amy Graham
The Catholic School Parent Federation of Rhode Island