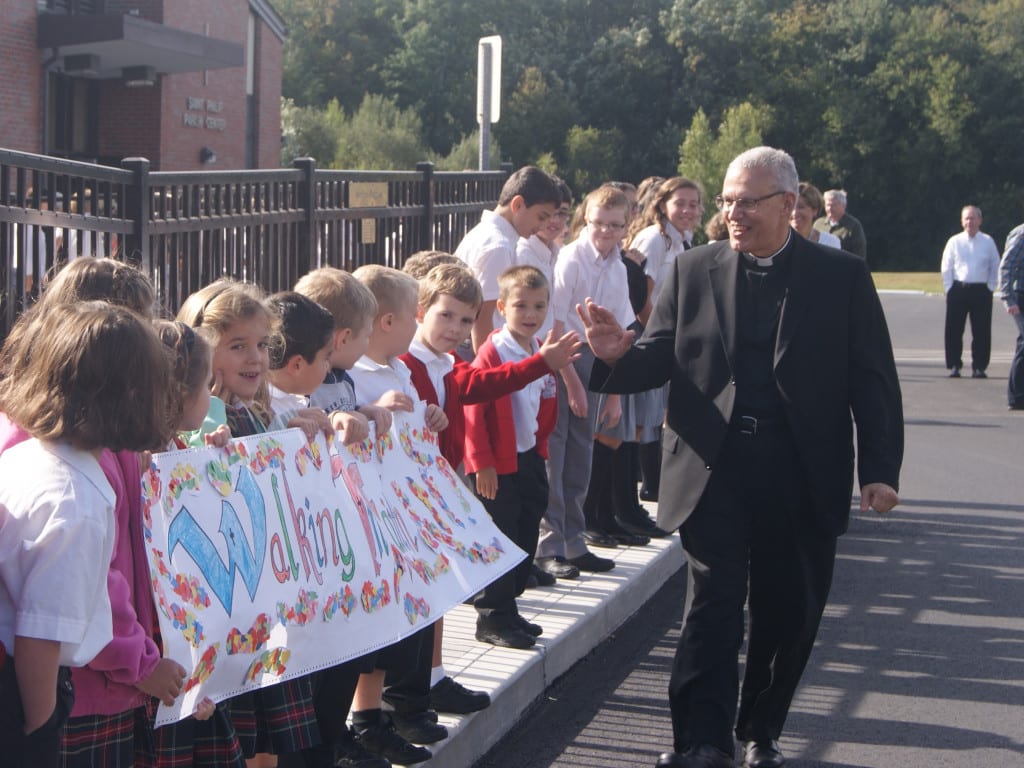 The purpose of Saint Philip School is to offer an academic program based on Christian principles within a Roman Catholic environment where students are encouraged to grow confidently to their individual spiritual and intellectual potential. Saint Philip School is committed to maintaining a family environment, developing a strong relationship with God, instilling solid Christian values and providing a firm academic background. Our mission is to make quality education a reality as we teach truth, build community and inspire service.
Saint Philip School Philosophy
Saint Philip School is a Roman Catholic elementary school of the Diocese of Providence. The philosophy of Saint Philip School is like that of our patron, St. Philip the Apostle, who said
"Lord, show us the Father and it will be enough for us."
This simple act of faith in Jesus and His mission is the foundation upon which our school is built. As a school community, we are called to share our faith, our hope, and our love with one another as we walk humbly with our God. The Word of His Son enlightens us and the warmth of His Spirit strengthens us each day.
The Saint Philip School community is privileged to assist parents as the primary educators of their children by providing an environment rooted in Gospel values and academic excellence. The total educational process of Saint Philip School aims:
To assist students in the development of their spiritual, moral, intellectual, physical, social, and aesthetic potential.
To develop in children an awareness of their role in a Catholic faith community.
To prepare students for high school.
To aid students in developing a sense of responsibility.
To develop in students creative and critical thinking.
To help our young people acquire life-long habits of Christian living.
To instill in children an appreciation of the true and the beautiful.
To foster in the child habits of effective service to parish, school, community, nation, and world.
Saint Philip School Accepts the Command of Jesus – Go Teach All Nations